Welcome to Cox Brothers Roofing
Your San Antonio Roofing Company
If you are in need of a complete roof replacement or repair, Cox Brothers Roofing is here for all of your roofing needs. We are a locally owned and operated roofing company that serves San Antonio and the surrounding South Texas areas. We have a passion for quality and our roofers provide excellent workmanship and only use the highest quality materials. We will get your roof job done efficiently the first time. Cox Brothers Roofing guarantees that the job will be done correctly and offers protective warranties on all of our work. Whether you need a leak repaired or an entire roof replaced, our San Antonio roofers will make sure your home is protected from the unpredictable Texas weather.
Meet Our Roofers in San Antonio, TX
San Antonio was founded in the early 1700s and is home to many neighborhoods with historic homes. Cox Brothers Roofing has years of experience working on roofs from every decade. We are proud to say that we can take on any roof repair or replacement in the Alamo city. If you need a new roof on a new home, a repair on an office building downtown, or a complete replacement on a home in the historic district, we have your home covered.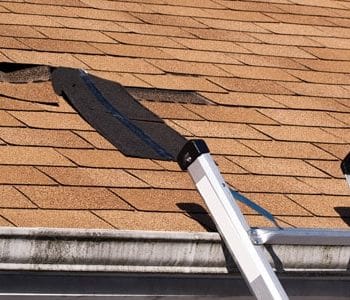 Roof Repair
If you notice shingles falling off your roof because of wind damage, and are in need of a roof repair in San Antonio TX, give us a call. Some problems can be resolved with a quick repair. If you notice a leak, it is best to call a roofer right away because leaks could cause structural damage to your home.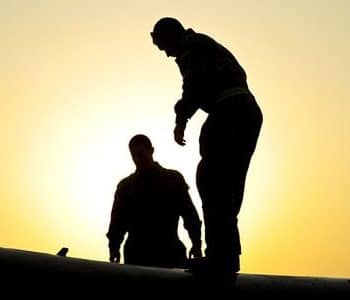 Roof Inspections
If you're not sure if your roof needs to be repaired or replaced, give us a call for a free roof inspection. We will inspect your roof and let you know what condition your roof is in and if it needs work done on it. We'll be happy to assist with any insurance claims you need to make for your roof if necessary.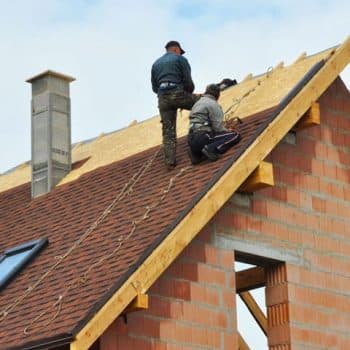 Roof Replacements
Many roofs last at least twenty years if installed correctly with normal wear and tear from Texas weather. There are several instances when a roof will need to be replaced because the extent of damage is beyond minor repairs. Sometimes roofs will get extremely damaged due to severe winds or hail. Sometimes a roof will need to be replaced because of age. No matter what the cause of replacement is, our team will get your new roof installed quickly without leaving a mess.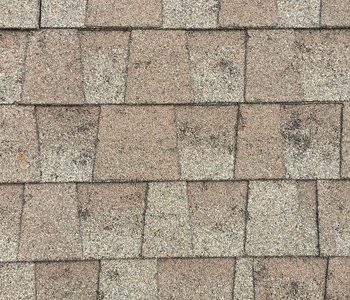 Storm Damage
Texas weather is unpredictable and is known to have storms capable of flooding, heavy winds, and severe hail damage. If you think that your roof might have been damaged after a severe storm, give us a call to perform a free inspection. We will let you know what needs to be repaired and help you decide if you need to file a claim.
Finding Reputable Roofing Companies in San Antonio
San Antonio has a population of over 1.5 million people with housing developments getting built every year. The need for professional roofers will only grow in the future. If you are looking for roofing companies in San Antonio and don't want to risk possible injury of repairing your roof yourself and wanting to save money, stress, and time, give a professional roofing company a call for all of your roofing needs. Cox Brothers Roofing has experienced roofers that will make sure the job gets done right the first time. We deliver high-quality workmanship only using the best materials. We are always helping customers with their roofing needs from extensive storm damage to minor leaks.
At Cox Brothers Roofing, we staff professional roofers with years of experience. We have highly qualified project managers that oversee the jobs to make sure they are completed as economically as possible. We are known to have quick turnaround times and excellent customer service skills when it comes to communicating your roofing needs. We also have insurance specialists on our team that could help with every step of a roof repair or replacement claim. Give us a call today for a free inspection if you think you might need a roof repair or replacement.
Q. "Will you work with my insurance for my roof replacement?"
Q. "My neighborhood was hit by a hailstorm but I haven't noticed any damage. Should I still get my roof inspected?"
Q. "What happens during a roof inspection?"
Q. "How long will my siding last?"
Some of Our Other Service Areas:
We serve a wide range of cities and small towns throughout south and southeast Texas. From the greater San Antonio metro area to Victoria and every small town in between, our local roofers are on stand-by, ready to assist homeowners in need. Follow the links below to see the services we offer in your area.
And many more cities throughout South Texas.