Welcome to Cox Brothers Roofing
Your Helotes Roofers

From a San Antonio TX Roofing Company
Cox Brothers Roofing is proud to serve Helotes, Texas, for any roof repair and replacement needs. We have been serving the Bexar County area successfully for many years, and we pride ourselves on having a reputation of honest, dependable work with hundreds of satisfied customers in neighborhoods and communities all over south Texas. As a locally owned company, we strive to better our community by being the best team of roofers serving our own neighbors.
About our Helotes Roofing Team
Helotes is a moderately small town northwest of San Antonio, Texas. With such close proximity to both the Government Canyon State Natural Area and some of the largest amusement parks in Texas such as Fiesta Texas, Schlitterbahn, and SeaWorld, it is no wonder that people are quickly deciding to make Helotes their home. Purchasing a home can come with a lot of work down the road, and Cox Brothers Roofing is here to take some of the home repair stress away. The combination of hail and the harsh south Texas summer sun can really wear out your roof, an integral part of the structure of your home. We at Cox Brothers Roofing are prepared for whatever nature throws at your roof and home, and we have the skills and resources to do the best job in town.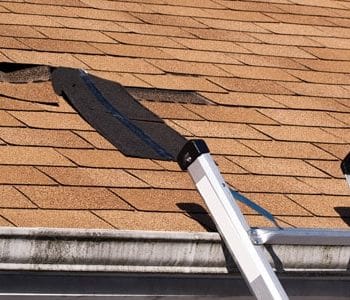 Roof Repair
Over time, your roof needs various repairs to keep it in tip top shape. The combination of severe weather and the age of your roof can create different problems that require professional attention. Before what seems like a small leak or minor bowing becomes a bigger problem, call Cox Brothers Roofing to get your roof inspected. A few missing shingles might not seem like an issue, but these types of problems can snowball into more serious calamities down the road.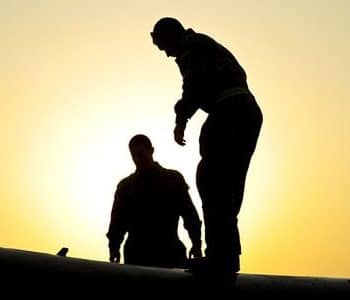 Roof Inspections
Whether you are buying or selling a house or you want to ensure that the roof over your home is in safe working condition, Cox Brothers Roofing is here to help! It is important to be sure that every part of your home is doing what it is intended to, and our professional roofers are ready to carefully and thoroughly inspect your roof in order to make sure that you are not putting off potentially expensive repairs if left unattended and that your home is in the best possible condition.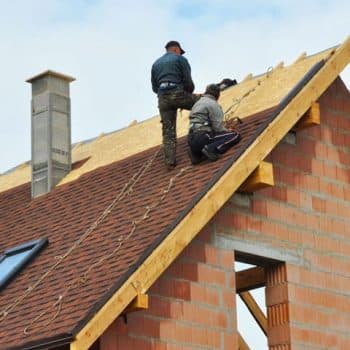 Roof Replacements
Depending on the condition of your roof, sometimes the best option is a total roof replacement. A brand new roof can offer you some assurance about the future of your roofing needs, and the Cox Brothers Roofers in San Antonio TX are ready with the right equipment and experience to get your new roof installed. Our experienced staff have worked with many insurance companies and are happy to help you complete any home insurance claims you may need for your roof replacement.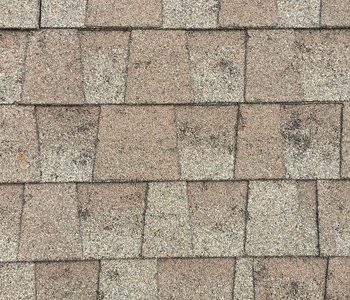 Storm Damage
Severe weather can come in all kinds of forms, from heavy rain to high winds, excessive heat, hail storms, flying debris, and more. Even if a catastrophic storm does not blow through, the compilation of smaller storms and exposure to the sun over time can do a lot of damage to your roof. Any evidence of missing shingles, bruising, or leaks to your roof are a clear sign that your roof is in need of repair. You can count on Cox Brother Roofing for hail repair services near San Antonio and to be prepared for any of your roofing needs.
Finding Reputable Helotes Roofers
Cox Brothers Roofing is proud to offer quality roof work, as well as siding repair and gutter replacement to the residents of Helotes, TX, and the surrounding South Texas cities. We are aware of the many storm chasers and scammers out there who try to take advantage of the people we care about in our community. Here at Cox Brothers Roofing, we service your city around San Antonio all year long, not just for hail repair after a storm. We strive to offer the best affordable and honest services in order to better serve our South Texas community. Call today to schedule an inspection by our expert roofers.
Q. "Should I file an insurance claim for my roof work?"
Q. "I found shingles in my yard after a storm. What should I do?"
Q. "Should I use a GAF certified roofing contractor?"
Q. "My gutters overflow when it rains, what should I do?"
Some of Our Other Service Areas:
We serve a wide range of neighborhoods throughout San Antonio and South Texas. From Alamo Heights up north to Harlandale down south, our local roofers are on stand-by ready to assist homeowners in need. Follow the links below to see some of the neighborhoods we service in your area.
Consider Cox Brothers Roofers in San Antonio TX for your next roofing project.
And many more cities throughout south Texas.