Welcome to Cox Brothers Roofing
Roof Repair in Cuero Texas & Surrounding South Texas Areas
If your South Texas roof is in need of repair, time is of the essence! While some issues might seem like they don't pose an immediate threat, letting damage go unaddressed can cause bigger issues down the road. It is best to catch and fix these problems early, and this is also the cheapest way as well! If there is damage, like broken or cracked shingles, this opens the door for moisture to infiltrate your roof's protective layer. Not only can this cause damaging mold and bacteria, but water damage can wreak havoc on the exterior, framework, and even the interior of your home. Fixing these minor damages before this happens is the best way to keep everything and everyone in your home safe.
Cox Brothers Roofing is proud to offer a wide range of roofing repair services to the south Texas region! If you are in need of roofers in Victoria, Cuero, San Antonio, Goliad or the surrounding areas, Cox Brothers has you covered. At Cox Brothers Roofing, repairs is our bread and butter! In order to be prepared for whatever needs you might have, we offer a wide range of services. We pride ourselves on having the best team of qualified roofers, trained and ready to get your roof functioning at 100%. Whether you have a roof leak, broken shingles, or notice any sign of damage, Cox Brothers Roofing is the right choice for roofing repairs. If you have a question or need a quote, either fill out our online form or give us a call! We are ready to be your Victoria roofing contractors!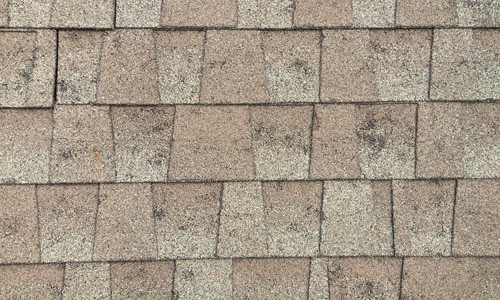 Damaged Shingles?
Shingles work like outer armor for your roof and home, so it is important to keep an eye out for any damages that might occur. Damage might look like cracks, missing shingles, or, if you have the most commonly used asphalt shingles, missing granules. These issues are incredibly common and can be caused by a wide variety of issues like hail, heavy wind, falling tree branches, and more. Repairing damaged shingles soon after the damage occurs is the easiest and best way to save you money and keep your roof in proper working order! If you notice any damaged shingles on your roof, call Cox Brothers Roofing today for a quote!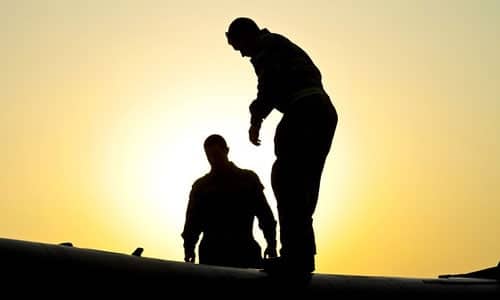 Get an Inspection
Many things can cause your roof to need either minor or extensive repairs including weather damage, age, wear and tear, and more. Here are some of the most common instances when you should consider scheduling some roof repairs. Remember, taking care of these issues sooner, rather than later, could end up saving you significantly down the road!
The best way to know exactly what shape your roof is in is by having a Cox Brothers Roofing team member do a thorough inspection. Ideally, a home will have at least a yearly inspection scheduled. This allows for a technician to detect any underlying issues your roof might have, even ones that are hard to catch when you are looking for them. If one of our professional roofers notices any potential problems, they will work with you to create the best plan to get it fixed. As the premier Victoria roofing company, our goal is to keep your roof working exactly how it should so that you can have the peace of the peace of mind you deserve living in the home you love. Schedule your inspection with Cox Brothers Roofing today!
A. After severe weather such as strong winds or hail, you may not be able to notice the damage done to your roof from ground level. Seeing shingles on the ground, however, is a clear indication that damage was done. If your roof is missing shingles, it could very well leak during the next storm. This makes it important that you have a professional roofer inspect the damage and assess the best course of action to keep your roof in top shape.
A. It depends on what type of work your roof needs. When it comes to smaller, more localized work like a quick leak repair, it may not be worth it to file an insurance claim. For more extensive work such as a roof replacement, filing a claim may be more of a necessity than anything. After a storm however, filing a claim is a great idea and our Victoria roofing contractors can help you out!
A. Even if you can't see any damage to your roof, it's still a good idea to get your roof inspected after a hailstorm comes through. Cox Brothers Roofing offers free roof inspections. Our roofers always communicate clearly with homeowners about any repairs that may be necessary. If your roof doesn't need any work, we'll let you know so you can move on without worrying about the roof over your head.
A. Many homeowners know the damage that hail can do to their roof. Extremely high winds can also cause damage to roofs. The main difference is where the damage is found. Wind damage is often localized to the windward side of the roof. Hail damage is more likely to be found across the entire roof, and more often results in needing a full roof replacement to repair the damage.
A. If your roof has been severely damaged, especially if it's letting water or hail into your home, call your Victoria roofing contractors for emergency storm damage repair. Even if the roof cannot be repaired immediately, emergency tarping can be erected to protect your home in the meantime.
Roof Leaking
If you find a water leak or the evidence of one in your home like water marks, bubbled paint or wallpaper, or softened wood or drywall, you will want to get this fixed as soon as possible. While the leak could be coming somewhere other than your roof (like your plumbing), the roof is often the culprit. The most common cause of a roof leak is broken or missing shingles, the lack of or damaged flashings, or clogged gutters causing water build up. If you suspect you have a leak, you can try finding the source by following the water trail to the point of entry. It's important to repair the damage causing the leak quickly because a leak is only going to get worse otherwise, and the longer water is seeping through, the more it is damaging every part of the home that it makes contact with. Not only does water cause damage to the wood framing, drywall, and paint, but the moisture is also a breeding ground for molds that are dangerous to your health.
Sagging Roof Deck
Depending on the architectural design of your roof, you might have several different pitches, slopes, or angles. It isn't uncommon to even see designs such as a flat roof in Victoria. However, the general design will typically call for straight edges throughout. Sagging can be caused by a wide range of issues like water damage that has gone unaddressed long term, inadequate internal bracing, or other engineering flaws in the design or execution of construction. Regardless of the reason, a sagging roof deserves immediate attention. While minor sagging might not suggest imminent danger, the worse it is, the more difficult and expensive the repair can be. Not to mention, extreme sagging can be dangerous as the threat of collapsing is on the list of possibilities.
Dark Roof Stains
If you notice dark spots on the exterior of your roof, this is likely due to algae build up. This is especially common in regions with high humidity. This algae isn't initially worrisome if addressed early on, however, keep in mind that moisture is a big factor in any kind of algae or mold, and long term exposure to moisture is very damaging for your roof.
Exterior Light Showing Through
If there is sunlight coming through your roof, Cox Brothers Roofing should be your next phone call! This indicates damage to your roof, and if sunlight can get through, so can a lot of other things. Your attic is the most likely place to see this kind of damage because it is directly beneath the roof structure, so if you suspect your roof is in need of repair, checking in your attic is a great place to start!
Other Services & Home Improvements
More than Just A South Texas Roofing Company
From Victoria to Cuero, San Antonio, and more, our roofing company serves a wide range of towns and metro areas in South and Southeast Texas. Follow the links below to see how we can use our roofing expertise to help homeowners in your area.
And many more cities throughout South Texas.