Welcome to Cox Brothers Roofing
Roofers San Antonio (Alamo Heights Area)
Cox Brothers Roofing is the preferred South Texas roofing company for Alamo Heights in Bexar County. Located in San Antonio, we know that Alamo Heights has the benefit of access to a wide range of services, but with our spotless service record and history of happy customers, we pride ourselves on being your premier roofing company. As a locally owned business, we at Cox Brothers Roofing know that quality matters most and that the community members of Alamo Heights deserve the very best service! Call Cox Brothers Roofing today for any and all of your roofing needs!
About Our Alamo Heights Roofers
Located just 5 miles north of downtown San Antonio, Alamo Heights is conveniently situation for its community members to enjoy both the quiet suburban lifestyle with easy access to the city via Broadway and U.S. 281 North. With an easy commute to the booming city, a great school district, and the San Antonio Zoo and museums nearby, Alamo Heights is the perfect place for families and young professionals alike.
Cox Brothers Roofing is proud to serve the community of Alamo Heights for all of your roofing needs. We specialize in commercial and residential roofing in San Antonio. Roof problems can occur from any number of things and Cox Brothers Roofing is here to help! As storms come through the area, heavy winds can cause damage by lifting shingles or blowing trees or foreign object onto your roof. Exposure to excessive heat can even amplify the age of your roof. Do not let any suspected roof damage go unchecked. Call Cox Brothers Roofing, one of the premier roofing companies in San Antonio, for a thorough evaluation or for anyone of our many services so you can relax knowing your roof is in tip top shape!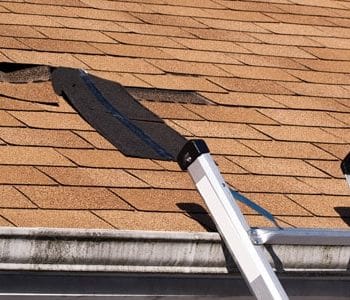 Roof Repair
Whether you are in need of repairs for aging shingles or damage caused by a storm, Cox Brothers Roofing is ready to help! Our professional and courteous team members will have your repairs done quickly and efficiently. You won't be disappointed choosing Cox Brothers if you have needs for roof repair in San Antonio TX!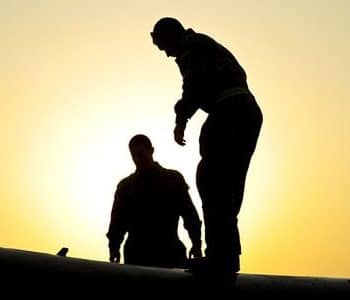 Roof Inspections
It can be tough to know when your roof needs work and committing to repairs without absolute certainty of damage can be nerve-racking. Here at Cox Brothers Roofing we offer free roof inspections by trained professionals so that you can be confident in any necessary repairs. We can help guide you toward the right course of action for your roof whether that be minor shingle replacement or a complete roof overhaul.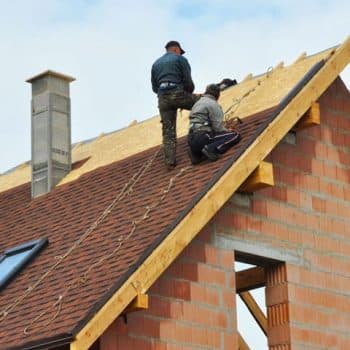 Roof Replacements
While we will always work to repair your roof when possible, sometimes a roof replacement is the best choice for you and your home. You will be glad you chose to work with our expert staff as we have years of experience working with our community members to get exactly what they need for their homes. We are happy to assist you in working with your insurance company for covered repairs and in assisting you with your claims.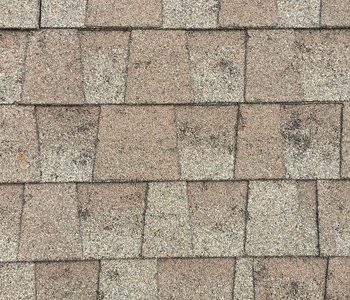 Storm Damage
Your roof can be susceptible to inclement or harsh weather. Hail storms can cause cracked shingles, bruising, and damage to your siding and gutters. If left untreated, this can leave an open door for water leaks, allowing a hotbed of molds to infiltrate your home. Even heavy winds can be damaging to your roof. Let our team members at Cox Brothers Roofing work with you to help determine what your roof needs after a storm.
Our South Texas Reputation
At Cox Brothers Roofing, we pride ourselves on offering quality roofing services to the greater San Antonio area for years. Unfortunately, there are many scammers in the roofing industry looking to take advantage of ordinary good people just like you. These scammers often capitalize on unsuspecting home owners after big storms hit. Don't be targeted by fake roofing companies during an already stressful event, and instead, contact us at Cox Brothers Roofing. We offer free inspections and promise to work to not only work for you, but with you. We promise to put your needs first and will thoroughly explain any necessary repairs.
If you suspect you are in need of any repairs to your roof, siding, or gutters, call Cox Brothers Roofing, the premier roofing company for Alamo Heights.
A. Whether you decide to file an insurance claim for work done for your roof will depend on what type of work you need. For example, many homeowners choose not to file claims for small work such as a quick leak repair, as the cost may not exceed their deductible. However, if your entire roof is being replaced you will more than likely need to file a claim with your insurance.
A. Finding shingles in your yard is a sign that your roof has been damaged, even if you can't see the damage. This can be caused by hail storms, strong wind, or other severe weather. Missing or loose shingles can lead to leaks, so it's important to get the problem taken care of before it gets worse. The first step is to have your roof inspected by a professional roofer. After an inspection your roofer will let you know what is needed to fix your roof.
A. If you're looking for a roofer, GAF certified roofing contractors are a great option. GAF is the leading roofing manufacturer in the US and contractors certified through them are highly trained. Roofers that obtain GAF certification are licensed and insured for your protection. In addition, they're able to offer excellent warranties on material and workmanship.
A. One of the most common reasons that home gutters overflow is that they're blocked. You can check for blockage in downspouts yourself, and clear any debris you find. If you can't find the problem, don't hesitate to call an expert to check your gutters. An expert will be able to safely access your roof and help determine what the problem is and repair it.
Other Roofing & Service Areas:
We serve a wide range of cities and small towns throughout south and southeast Texas. From the greater San Antonio metro area to Victoria and every small town in between, our local roofers are on stand-by, ready to assist homeowners in need. Follow the links below to see the services we offer in your area.
And many more cities throughout South Texas.